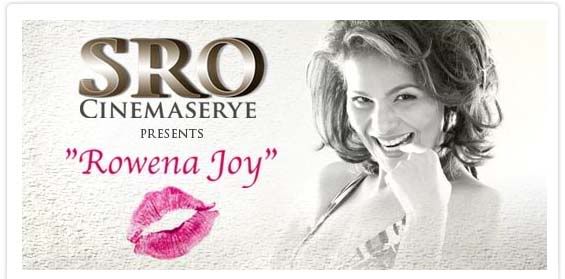 this will be the second week when the new show that features a transpinay on gma: rowena joy. here is the information provided on their website:
Para sa nakararami, walang isang rule sa pag-come out of the closet. But when a person acknowledges his sexual preference, kaya ba niyang harapin ang lahat ng pambabatikos at rejection ng mga minamahal niya sa buhay?
That's what Rowena Joy learns, in this inherent drama of embracing and accepting one's sexuality.
Truly a class all her own, Iza Calzado gives a stellar performance bilang si Rowena Joy (RJ), a transgender who faces bouts of condemnation and apprehension in terms of his sexual orientation.
Joining Iza in this riveting story of love, acceptance and forgiveness are BB Gandanghari, TJ Trinidad, John Apacible, Shamaine Centinera, Rez Cortez, Lawrence Gutierrez, Joseph Paras, Sheree, Prince Stefan, and Renz Michael Valerio; with the special participation of Paolo Ballesteros.
Despite being raised under the care of an iron-fisted father, RJ grows up gay and longs to become a woman. Pero nang makuha na niyang aminin ito sa kanyang ama, he is thrown out and banished from the family.
Pero hindi naman tuluyang mawawalan si RJ, as he finds solace sa company ng kanyang mga kaibigan. With no other way to survive on his own, RJ flies to Japan para subukan ang buhay doon. Sa kanyang pagbabalik Pilipinas, RJ undergoes a total sexual transformation—changing his name from RJ to Rowena Joy to signify the new chapter in his, now her, life.
Okay na sana ang lahat—nang muling magkrus ang landas nina Rowena Joy at ni Gino (TJ Trinidad), ang longtime best friend and secret love niya noong siya'y si RJ pa lamang. Sparks instantly fly betweent the two, and soon, Gino also falls in love with Rowena Joy.
Kaya bang aminin ni Rowena Joy kay Gino kung sino siya talaga? Will her transformation really help her be more accepted by other people, and by her self? At mas matatanggap ba siya ng pamilya niya in her new form as Rowena Joy?
Find out the answers on SRO Cinemaserye presents Rowena Joy, Thursday nights after GMA Telebabad.
*~this description had so many wrong things. here is my summary of the first episode:
hello. i hope everyone was able to watch the first episode of rowena joy on gma. if not, let me give you a summary.
rj, played by paolo ballesteros, is obviously a transgendered character, understandable as still thinking he is a gay man since he isn't aware of the condition, hides his 'sexuality' or better gender from his bestfriend and parents. however, his father, portrayed effectively by rez cortez, discovers his stash of gay magazines and beats the hell out of him and throws him out of the house. notice, how i am using masculine pronouns because at this time, we are under the impression that rj is a gay man.
rj is then taken in by bb and joey paras. poor bb, having to play an unenlightened gay man. she even had to act like a boxer in one scene. to think she would have given some input on how the character should be played. rj is now given an opportunity to live his life.
next we see, seven years later, rj is back from japan(how typical) and lo and behold, rj is now rowena joy, a post op transsexual woman. they have tried their best to call her as such, a woman, however, the rampant 'bakla' is still thrown casually to her.
then, she meets her bestfriend again, who, is obviously attracted to her. this is where the conflict begins.
and so, what do we think about this? well, if they wanted to portray a gay man's love story and painful past, they were successful. if they wanted to portray how gay men who were able to go to japan and have operations done and go back here, they were effective. but portraying a transgender character, they failed horribly. as karla mae put it, the story was taken from a gay man's perspective. i feel, it was not partly the writer and director's fault, for they might be unaware of OUR condition. they might still think that what transgenders experience is what gay men experience. they might be correct. but couldn't they have done some research? was it too hard to try to check how this portrayal would affect transgenders and transsexuals in the country?
but well, the general public is unaware of our plight. certainly the transsexuals who did come from japan and back are still in the impression they are gay men. but not all of them, why, seanel did the japan thing, and she identifies herself as a transpinay.
i feel, the series totally negated any transsexual experience. its as if we were totally erased out of the picture. and it saddens me that this will be one of the ideas the general public will have when they see us.
so what should we do now? we fight. we will.
*~we will take an initiative to enlighten gma, the writers, the directors, everyone. let's see.